Coaching for a Successful Transition!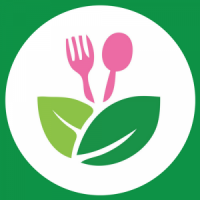 Coaching is a proven method of helping you reach your personal goals for health and wellness. A coach comes along beside you on your journey to maximizing wellness. As that coach, I will help you clarify your personal vision for transitioning toward a more plant-based diet to achieve whole person wellness – physical, emotional, and spiritual. As your coach I will support you with encouragement, affirm you in your successes and hold you accountable to the goals you set for yourself. Coaching can provide you with the tools to overcome your unique obstacles to positive change. Would you like to prevent, reverse, or lower your risk of the most popular diseases in
America today? These diseases include things like:
* Diabetes or Prediabetes
* Unhealthy Weight (too much or too little)
* Cancer
* High Blood Pressure
* Heart Disease
Maybe you've unsuccessfully tried to change long ingrained habits that are keeping you from enjoying life as God wants you to experience it. Change is not easy! But growth always involves change and following a systematic approach to the change, doing it at your pace but in a way that builds success. . .
Whether you've been discouraged about being able to make needed lifestyle changes and you know you need something a little extra to finally reach that goal that has seemed so elusive or you are simply ready to take the next step to growing into the healthy, happy person God created you to be ~ Contact me and let's talk!
It's never too late to start – The sooner you start the more benefits you can enjoy. Sign up for your FREE INITIAL CONSULTATION now! You can reach me at:
8habits4health [at] gmail.com
Coaching Plans
Initial Consultation – FREE. This provides an opportunity to make sure our services are a good fit for you before you make a commitment.
Weekly sessions are by phone, Skype or Zoom (free videoconferencing).