Veggie Chick Seasoning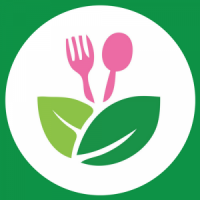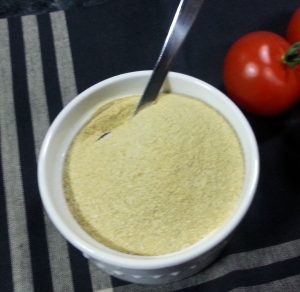 Veggie Chick Seasoning
2017-09-03 18:13:19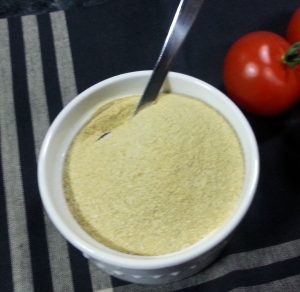 DIY Easy seasoning mix to use anywhere you want a chicken flavor.
Ingredients
1 ½ c. nutritional yeast flakes
½ c. salt
1 ½ tsp. turmeric
1 Tbs. garlic pwd.
1½ tsp. marjoram, ground
1½ tsp. sage, dry rubbed
3 Tbs. parsley flakes
Instructions
Place all ingredients in blender.
Blend briefly to mix well.
Allow powders to settle in blender a few minutes before opening.
Store mixture in airtight jar.
Notes
Yields 2 cups of seasoning
Adapted from The Guilt-free Gourmet
Adapted from The Guilt-free Gourmet
3-D Health for Life https://3dhealthforlife.com/